Basmati Rice : Authenticity Rules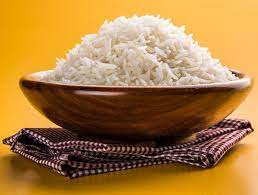 The new authenticity rules aim to remove sub-standard varieties from the market
India produces nearly three-quarters of the world's basmati, however, a huge number of newly cultivated varieties lack the unique popcorn-like fragrance that helps to make this rice so sought after.
So, UK and EU rice associations have introduced new rules that will come into effect at the beginning of 2023 that aim to take lesser varieties of basmati off the market.
To qualify as basmati, grains must meet certain standards related to things like fragrance ( due to the BADH2 gene), grain length and width, as well as cooked texture.
They must also have a mid-range level of amylose, a part of the starch in the rice.
Since 2017, the Indian Patent Office has given GI tag for Basmati rice, thereby protecting the exclusivity of the long-grain fragrant rice across the world.