India Has Achieved The Target Of 10% Ethanol Blending In Petrol: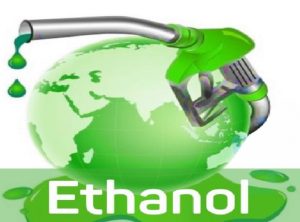 India has achieved the target of 10% ethanol blending in petrol, five months ahead of schedule, Prime Minister Narendra Modi said.
This, he claimed, had led to a reduction of 27 lakh tonnes of carbon emissions and saved foreign exchange worth ₹41,000 crore. Farmers earned ₹40,600 crore in the past eight years due to increase in ethanol blending, Mr. Modi said.
Last June, Mr. Modi made public the "Road map for ethanol blending in India, 2020-25", which laid out a pathway for achieving 20% ethanol blending by 2025-26.
The 10% blending target was to be achieved in November 2022.
Ethanol Blending Programme:
Ethanol is an agro-based product, mainly produced from a by-product of the sugar industry, namely molasses.
Ethanol Blended Petrol (EBP) programme was launched in January, 2003.
The programme sought to promote the use of alternative and environment-friendly fuels and to reduce import dependency for energy requirements.
Use of ethanol-blended petrol decreases emissions such as carbon monoxide (CO), hydrocarbons (HC), and nitrogen oxides (NOx), the expert committee noted.
Higher reductions in CO emissions were observed with E20 fuel — 50 per cent lower in two-wheelers and 30 percent lower in four-wheelers.