Ethanol Blending: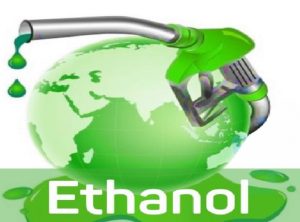 Union Minister for Petroleum and Natural Gas informed Lok Sabha about Ethanol Blending.
The Notified National Policy on Biofuels – 2018, provided an indicative target of blending 20% ethanol in petrol by 2030.
Ethanol Blending has Improved from 1.53% during Ethanol Supply Year 2013-14 to 7.93% ongoing ESY 2020-21
Ministry of Petroleum and Natural Gas has published a Notification dated June 02, 2021, wherein, it has been stated that OMCs shall sell ethanol blended petrol with percentage of ethanol upto 20% as per BIS Specifications in the whole of India and Union Territories and shall come into effect from April 01, 2023.
E-100 pilot projects has been launched at Pune city by Public Sector Oil Marketing Companies (OMCs) on June 05, 2021.