India International Science Festival: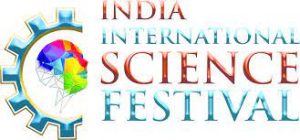 The 9th edition of the India International Science Festival (IISF) 2023 will be held at Faridabad, Haryana from January 17th-20th, 2024.
India International Science Festival will be held at the Campus of Translational Health Science and Technology Institute (THSTI) and Regional Centre for Biotechnology (RCB) of the Department of Biotechnology in Faridabad.
Theme: 'Science and Technology Public Outreach in Amrit Kaal'.
IISF 2023 aims to provide a platform for inspiring the public at large and individuals with diverse levels of interests, like students, educators, scientists, researchers, industry professionals, entrepreneurs, and science communicators.
IISF 2023 will have a total of 17 themes to showcase scientific achievements, offering diverse benefits to participants and the general public.
The IISF is dedicated to fostering creativity in Science, Technology and Innovation for the advancement of prosperous India.
It is an initiative of the Ministry of Science and Technology and the Ministry of Earth Sciences in association with Vijnana Bharati.
Since 2015, the IISF has hosted eight editions in different geographical regions of India and expanded as a mega science festival.
In 2021, the Department of Space and the Department of Atomic Energy became an integral part of IISF.