National Health Claim Exchange: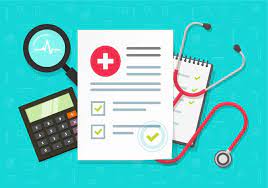 The National Health Authority (NHA) and the Insurance Regulatory and Development Authority of India (IRDAI) have joined hands to operationalize the National Health Claim Exchange (NHCX).
National Health Claim Exchange (NHCX) is a digital health claims platform developed by the National Health Authority.
It will serve as a gateway for exchanging claims-related information among various stakeholders in the healthcare and health insurance ecosystem.
It is designed to be interoperable, machine-readable, auditable and verifiable, as well as help ensure the information exchanged is accurate and trustworthy.
National Health Authority (NHA):
It is the apex body responsible for implementing Ayushman Bharat Pradhan Mantri Jan Arogya Yojana (AB PM-JAY).
It has been entrusted with the role of designing strategy, building technological infrastructure and implementation of "National Digital Health Mission" to create a National Digital Health Eco-system.
It is the successor of the National Health Agency, which was functioning as a registered society. According to the Cabinet decision for full functional autonomy, the National Health Agency was reconstituted as the National Health Authority in January 2019.
It is an attached office of the Ministry of Health and Family Welfare with full functional autonomy.
It is governed by a Governing Board chaired by the Union Minister for Health and Family Welfare.