Global Minimum Corporate Tax Rate: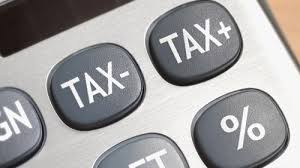 The US Treasury Secretary has urged G20 nations to move towards a global minimum corporate tax.
It is an attempt to reverse a "30-year race to the bottom" in which countries have resorted to slashing corporate tax rates to attract multinational corporations (MNCs).
Proposal on a Global Minimum Corporate Tax Rate:
The US proposal envisages a 21% minimum corporate tax rate, coupled with cancelling exemptions on income from countries that do not legislate a minimum tax to discourage the shifting of multinational operations and profits overseas.
The proposal for a minimum corporate tax is tailored to address the low effective rates of tax shelled out by some of the world's biggest corporations, including digital giants such as Apple, Alphabet and Facebook, as well as major corporations such as Nike and Starbucks.
These companies typically rely on complex webs of subsidiaries to hoover profits out of major markets into low-tax countries such as Ireland or Caribbean nations such as the British Virgin Islands or the Bahamas, or to central American nations such as Panama.