World Tribal Day, 2021: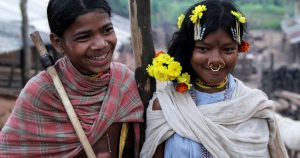 World Tribal Day or International Day of the World's Indigenous Peoples is observed on 9th August every year.
It is aimed at promoting and protecting the rights of the world's indigenous population and to acknowledge the contributions that indigenous people make towards world issues such as environmental protection.
The day recognizes the first meeting of the United Nations Working Group on Indigenous Populations in Geneva in 1982.
It has been celebrated every year since 1994, in accordance with the declaration by the United Nations.
To date, numerous indigenous peoples experience extreme poverty, marginalization, and other human rights violations.
Theme 2021: "Leaving no one behind: Indigenous peoples and the call for a new social contract."
Indigenous peoples are inheritors and practitioners of unique cultures and ways of relating to people and the environment.
They have retained social, cultural, economic and political characteristics that are distinct from those of the dominant societies in which they live.
There are over 476 million indigenous peoples living in 90 countries across the world, accounting for 6.2% of the global population.