INDIAai Initiative : Expansion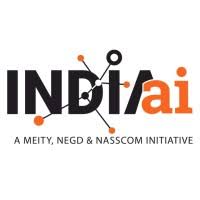 Against the backdrop of the revolutionary transition in AI brought in by ChatGPT, the government is expanding the INDIAai initiative in partnership with Indian tech companies, startups, and academic institutions
INDIAai initiative is the National artificial intelligence Portal of India which was launched on 28th May 2020.
It is a joint initiative by the Ministry of Electronics and IT (MeitY), National e-Governance Division (NeGD) and NASSCOM.
In 2009, NeGD was created as an Independent Business Division under the Digital India Corporation (a not-for-profit company set up by MeitY).
NASSCOM is a not-for-profit industry association and the apex body for the IT and IT-enabled products and services sector in India.
It is the single central knowledge hub on artificial intelligence and allied fields for aspiring entrepreneurs, students, professionals, academics, and everyone else.
Artificial intelligence (AI):
It is a wide-ranging branch of computer science concerned with building smart machines capable of performing tasks that typically require human intelligence.