FAME India Phase-II: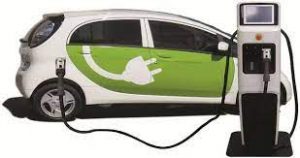 The Ministry of State for Heavy Industries highlighted the developments of Faster Adoption and Manufacturing of (Hybrid &) Electric Vehicles in India (FAME India) Scheme Phase-II in a written reply to the Lok Sabha.
The FAME India Scheme, aimed at promoting electric vehicles (EVs) in the country, has taken significant strides to incentivize the adoption of EVs and expand the electric mobility infrastructure.
FAME India is a part of the National Electric Mobility Mission Plan. Main thrust of FAME is to encourage electric vehicles by providing subsidies.
Two phases of the scheme:

Phase I: started in 2015 and was completed on 31st March 2019.

The scheme covers Hybrid & Electric technologies like Mild Hybrid, Strong Hybrid, Plug in Hybrid & Battery Electric Vehicles.

FAME India Phase-II:

Duration: Five years from April 1, 2019.
Budgetary support: Rs. 10,000 crores.
Target: Encouraging the adoption of 7,090 eBuses, 5 lakh e-3 Wheelers, 55,000 e-4 Wheeler Passenger Cars, and 10 lakh e-2 Wheelers.
Focus: Electrification of public and shared transportation.