Intergovernmental Panel On Climate Change (IPCC):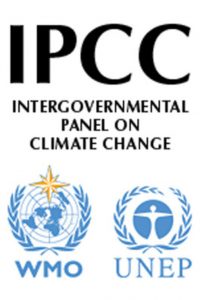 The Indian Ocean is warming at a higher rate than other oceans, said the latest report by the Intergovernmental Panel on Climate Change (IPCC) released.
The authors of the IPCC's Sixth Assessment Report, "Climate Change 2021: The Physical Science Basis", said the warming of the ocean would lead to a rise in sea levels, leading to frequent and severe coastal flooding in low-level areas.
The planet was irrevocably headed towards warming by 1.5 degrees Celsius over pre-industrial times in the next two decades.
The report recommended that countries strive to achieve net zero emissions — no additional greenhouse gases are emitted — by 2050.
The Fifth Assessment Report was released in 2014.
India will witness increased heatwaves and flooding, which will be the irreversible effects of climate change.
The current overall global warming trends are likely to lead to an increase in annual mean precipitation over India, with more severe rain expected over southern India in the coming decades.
With a 7,517-km coastline, India would face significant threats from the rising seas.
The 3,000-plus-page report said warming is already accelerating sea level rise and worsening extremes such as heatwaves, droughts, floods and storms.