Climate Change Targets For 2030: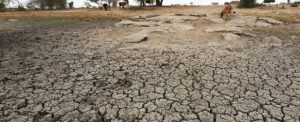 India has enhanced its climate change targets for 2030.
In UNFCCC COP 26 at Glasgow in 2021, the Prime Minister of India had made a series of new promises to strengthen climate action from India.
India's Revised Targets:
India is now committing itself to at least 45% reduction in emissions intensity of GDP (emissions per unit of GDP) from 2005 levels.
The existing target was a 33% – 35% reduction.
India is also promising to ensure that at least 50% of installed electricity generation capacity in 2030 would be based on non-fossil fuel-based sources.
This is an increase from the existing 40% target.