Safety Across Asia For The Global Environment (SAFE):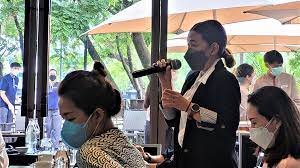 China is not participating in a United Nations project called Safety Across Asia for the Global Environment (SAFE) to survey high-risk facilities, including Asian wet markets, that may cause the spread of infectious diseases from animals to humans.
Also, Vietnam and Laos have yet to approve the surveys.
The project aims to prevent future pandemics due to zoonotic, or animal-to-human, disease transmission.
Launched in 2021 and will run until 2024.
Coordinated by United Nations Office on Drugs and Crime which monitors illegal wildlife trafficking
Funded by the European Union
Four Asian countries China, Thailand, Vietnam and Laos were initially selected for the survey under the project
It is believed that the strain of coronavirus that caused the COVID-19 disease was first identified in the Chinese city of Wuhan's wet market in December 2019.
China has since banned the sale and consumption of food from wildlife animals.