The Lancet Global Health journal: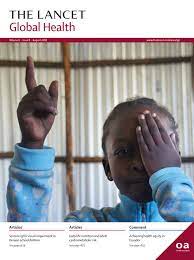 The failure of the health system to cope with the COVID-19 pandemic resulted in an increase in maternal deaths and stillbirths, according to a study published in The Lancet Global Health journal.
Overall, there was a 28% increase in the odds of stillbirth, and the risk of mothers dying during pregnancy or childbirth increased by about one-third.
There was also a rise in maternal depression.
COVID-19 impact on pregnancy outcomes was disproportionately high in poorer countries.
The report is an analysis of 40 studies across 17 countries including Brazil, Mexico, the U.S., Canada, the U.K., Denmark, Netherlands, Italy, India, China, and Nepal.
The study attributes the worsening trend to the failure of the "inefficiency of the healthcare system and their inability to cope with the pandemic" instead of strict lockdown measures. This resulted in reduced access to care.
In India, during the months of national lockdown last year between April and June, compared to the same period in 2019, there was a 27% drop in pregnant women receiving four or more ante-natal check-ups, a 28% decline in institutional deliveries, and 22% decline in prenatal services.