Indigenous Charging Standards : BIS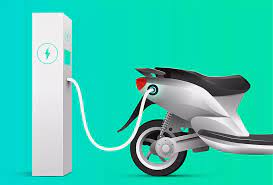 The Bureau of Indian Standards (BIS) has approved an indigenous AC and DC combined charging connector standard, known as IS17017 (Part 2/Sec 7): 2023, for light electric vehicles (LEVs).
This standard is the world's first of its kind and has been developed in India.
This initiative allows original equipment manufacturers (OEMs) in India to move away from relying solely on international standards and protocols.
The new standard addresses the need for a standardized connector for combined AC and DC charging systems for two-wheelers, three-wheelers, and microcars, offering a hybrid and cost-efficient infrastructure for all forms of charging.
It enables interoperable networks for both fast and slow charging, making it convenient for customers to charge their EVs without carrying bulky chargers.
This development is seen as a significant step towards driving faster EV adoption in India and potentially worldwide, contributing to the growth of electric mobility
Bureau of Indian Standards (BIS) :
It is India's national standards body. It's part of the Department of Consumer Affairs, which is under the Ministry of Consumer Affairs, Food & Public Distribution.
The BIS was established by the Bureau of Indian Standards Act, 2016, which came into effect on October 12, 2017.