EV Charging Connector Standard: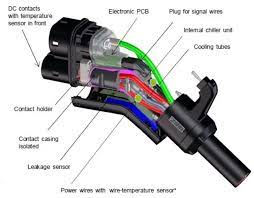 The Bureau of Indian Standards (BIS) has recently approved a novel AC and DC combined charging connector standard for light electric vehicles (LEVs) like scooters, bikes, and rickshaws.
This standard marks a pioneering step in the EV industry, aiming to address issues of interoperability and range anxiety.
The newly approved EV charging standard is notable for being the world's first to integrate alternating current (AC) and direct current (DC) charging for LEVs.
While combined AC and DC charging standards for electric four-wheelers are already in widespread use globally, this development is specifically tailored to the unique needs of smaller, two-wheeled EVs.
One of the primary advantages of a combined charging standard is its interoperability.
This means that a single standard can be adopted by different EV manufacturers and charging infrastructure providers.
This feature simplifies the charging process and ensures that various EV models can use the same charging stations.