Indira Gandhi Shehari Rojgar Yojana: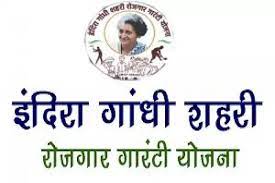 The government of Rajasthan has launched the flagship scheme for Urban Employment, the Indira Gandhi Shehari Rojgar Yojana.
Aim is To provide 100 days of employment to families in urban areas on the lines of Mahatma Gandhi National Rural Employment Guarantee Scheme (MGNREGA).
The government has allocated Rs 800 crore for the implementation of the scheme.
Target Population: People in the 18 to 60 age group are eligible for the scheme.
Employment Opportunities:

Water Conservation: The renovation work at Khaniyon ki Baori comes under the water conservation works of the scheme.
Convergence: People can be employed in other centre or state level schemes, already having a material component, and which require labour work.