Minority Status For Hindus In Some States: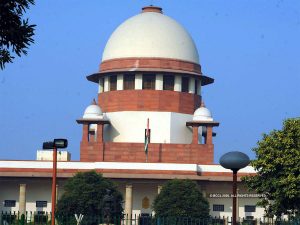 A plea has been filed in the Supreme Court seeking minority status for Hindus in Mizoram,Nagaland, Manipur, Meghalaya, Arunachal Pradesh, Punjab, Lakshadweep, Ladakh, Kashmir etc.
Hindus were a minority in 10 states as per the 2011 Census.
Therefore, they are not able to avail the benefits of schemes meant for minorities.
Scrap the National Commission for Minority Education Institution Act, 2004: Section 2(f) of NCMEI Act confers power to the Centre to identify and notify minority communities in India.
Therefore, it gives unbridled power to the Centre and is "manifestly arbitrary, irrational, and offending".
Violation of Fundamental Rights: Denial of benefits to the "real" minorities and the "arbitrary and unreasonable" disbursements under schemes meant for them to the absolute majority infringe upon their fundamental rights (Articles 14 and 21).
Citing Article 30 of the Constitution, the plea said that minorities whether based on religion or language shall have the right to establish-administer educational institutions of their choice.
States too have the power to declare any religious or linguistic community, including Hindus, as 'minority'.
Matters concerning whether followers of Hinduism, Judaism, Bahaism can establish and administer educational institutions of their choice in the said states and those related to their identification as minority within the state may be considered at the state level.
Minority welfare schemes are for underprivileged students and economically weaker sections of the minority community and are not for everyone belonging to the minority community.
These schemes are only enabling provisions so as to achieve inclusiveness and therefore cannot be held to suffer from any infirmity.
Several state governments have given minority status to some communities. These include:

Maharashtra government has notified 'Jews' as a minority community within the state.
The Karnataka government has notified Urdu, Telugu, Tamil, Malayalam, Marathi, Tulu, Lamani, Hindi, Konkani and Gujarati languages as minority languages within the state of Karnataka.