Indu Malhotra Committee: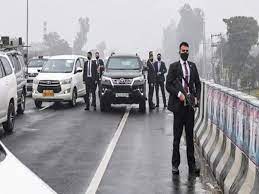 The Supreme Court has appointed former SC Judge, Indu Malhotra, as the Chairperson to head the inquiry committee, along with other members.
The inquiry committee will look into the alleged security breach of Prime Minister's Punjab visit on 5th January this year.
The committee headed by Justice (Retired) Indu Malhotra will also comprise DG- NIA, DG Security of Punjab and Registrar General of Punjab and Haryana High Court.
The Apex court has passed the order after hearing a petition filed by NGO, Lawyers Voice, seeking appropriate directions and or orders in the alleged security breach of the Prime Minister, who was on his way to Punjab to address a rally.