Public Accounts Committee: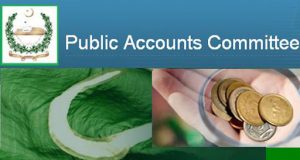 The centennial celebrations of Parliament's Public Accounts Committee was recently held.
The PAC is formed every year with a strength of not more than 22 members of which 15 are from Lok Sabha and 7 from Rajya Sabha.
The term of office of the members is one year.
The Chairman is appointed by the Speaker of Lok Sabha. Since 1967, the chairman of the committee is selected from the opposition.
Its chief function is to examine the audit report of Comptroller and Auditor General (CAG) after it is laid in the Parliament.
Limitations of the Public Accounts Committee:
Broadly, it cannot intervene in the questions of policy.
It can keep a tab on the expenses only after they are incurred. It has no power to limit expenses.
It cannot intervene in matters of day-to-day administration.
Any recommendation that the committee makes is only advisory.
They can be ignored by the ministries.
It is not vested with the power of disallowance of expenditures by the departments.
Being only an executive body; it cannot issue an order. Only the Parliament can take a final decision on its findings.