Inflation: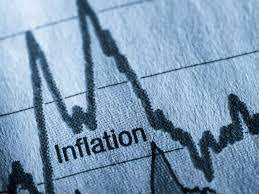 According to the data released by the National Statistical Office (NSO), retail inflation accelerated to a five-month high of 7.41% in September, 2022 from 7% in August, 2022 as food inflation surged sharply to 8.41% last month the steepest level in 22 months.
September's retail inflation was the highest since April, when price rise quickened to an almost eight-year high of 7.79%.
This is the ninth month in a row that inflation has exceeded the 6% upper tolerance threshold mandated for the RBI and would require it to send an explanation to the government on its inability to achieve the price stability target.
Rural inflation picked up further steam, from 7.15% in August, to touch 7.56% in September, while urban consumers also experienced a resurgence in price rise at 7.27%, from 6.72% a month earlier.
Inflation in cereals quickened to 11.5%, with rural India facing almost 12% price gains, up sharply from 9.6% in August and almost doubling from July's 6.9% pace.
Vegetables' inflation almost virtually doubled over two months, from 10.9% in July to 18.1% in September, with urban consumers facing a sharper 20.1% rise.