Rural Inflation: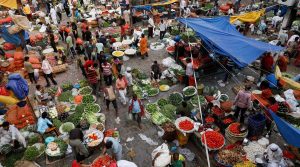 Official data pegs rural inflation in March at 7.66%, with several States reporting even higher inflation, including West Bengal (8.85%), Uttar Pradesh and Assam (8.19%) as well as Madhya Pradesh (7.89%).
Urban inflation has usually tended to be higher than rural inflation by an average of about 0.8 percentage points through most of 2021 — the only exceptions being August when both stood at 5.3% and May when rural inflation was 6.6% and urban inflation was 5.9%.
In March, the gap between the two has surpassed 1.5% with urban inflation at 6.12% and rural areas clocking 7.66%.
While food inflation was the key driver for the headline inflation rate jump in March, with the overall consumer food price index racing to 7.68% from 5.85% in February, the spike was far more pronounced in rural India where food inflation hit 8.04%.
While high inflation affects the poor the most in general, the fact that price rise in food, the largest component of their consumption basket, is driving the current surge is particularly burdensome.