International MSMEs Day: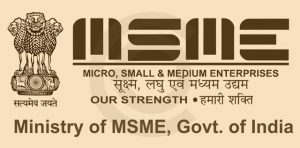 International MSME Day is observed every year on 27th June all over the world to highlight the significance of MSMEs and how they play a crucial role in being the backbone of the country's economy.
Earlier, Ministry for Micro, Small and Medium Enterprises has launched the MSME (Micro, Small and Medium Enterprises) Sustainable (ZED-Zero Defect Zero Effect) Certification Scheme.
The United Nations (UN) designated 27th June as Micro, Small and Medium-sized Enterprises Day through a resolution passed in the UN General Assembly in April 2017.
In May 2017, a program titled 'Enhancing National Capacities for Unleashing Full Potentials of MSMEs in Achieving the Sustainable Development Goals (SDGs) in Developing Countries was launched.
It has been funded by the 2030 Agenda for Sustainable Development Sub-Fund of the United Nations Peace and Development Fund.
Theme for 2022:

Resilience and Rebuilding: MSMEs for Sustainable Development.
The theme mainly highlights that for the socio-economic development of a country Micro-Small and Medium-Sized Enterprises is a necessary component.

World MSME Day 2022 recognizes the potential of MSMEs and their role in strengthening the economies globally.
It also aims to raise public awareness regarding the contribution of MSMEs to global economic growth and sustainable development.