International MSMEs Day: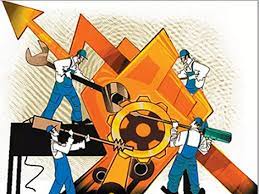 Every year, Micro, Small and Medium-sized Enterprises (MSMEs) Day is celebrated on 27th June to recognise the contribution of these industries in the implementation of the Sustainable Development Goals (SDGs).
The United Nations (UN) designated 27th June as Micro, Small and Medium-sized Enterprises Day through a resolution passed in the UN General Assembly in April 2017.
In May 2017, a program titled 'Enhancing National Capacities for Unleashing Full Potentials of MSMEs in Achieving the SDGs in Developing Countries' was launched.
It has been funded by the 2030 Agenda for Sustainable Development Sub-Fund of the United Nations Peace and Development Fund.
The UN wants countries to recognise sustainable development goals and create awareness about them.
An International Trade Centre survey on Covid-19 impact among businesses in 136 countries has shown that nearly 62% of women-led small businesses have been strongly affected by the crisis, compared to just over half of firms led by men, and women-owned are 27% more likely not to survive the pandemic.
Formal and informal MSMEs make up over 90% of all firms and account, on average, for 70% of total employment and 50% of GDP. As such, they are key actors in achieving a green recovery.
2021 Theme: MSME 2021: Key to an inclusive and sustainable recovery.