International Religious Freedom Report 2023: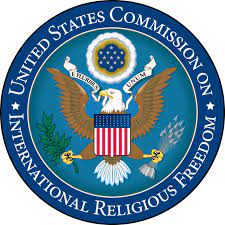 The government of India rejected the recommendations of the US Commission on International Religious Freedom's (USCIRF) 2023 report, calling it biased and motivated.
The report highlights concern regarding certain laws and policies in the country that have been criticized for their potential to discriminate on the basis of religion.
These include laws related to conversion, interfaith relationships, hijab, and cow slaughter, as well as the Citizenship (Amendment) Act, 2019 and the National Register of Citizens (NRC) All of these, it alleges, have not impacted minorities in a favorable way.
It raises concerns about alleged measures that may have impacted critical voices, particularly those belonging to religious minorities.
These include surveillance, harassment, property demolition, and detention under the Unlawful Activities Prevention Act (UAPA), 1967. Some Non-Governmental organizations (NGOs) have also been subject to scrutiny under the Foreign Contribution Regulation Act (FCRA), 2010.
It has criticized the US State Department for not having designated India as a Countries of Particular Concern (CPC) and has called for sanctions on Indian government agencies and officials.
USCIRF has been recommending India's designation as a country of particular concern since 2020 but it hasn't been accepted by the US government so far.