U.S. Commission On International Religious Freedom Report: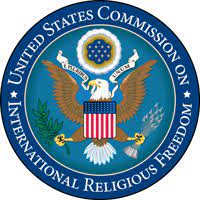 The U.S. Commission on International Religious Freedom (USCIRF), an independent bi-partisan commission, has released its 2021 annual report.
Highlights of the report:
The report designated 14 countries as "countries of particular concern (CPCs)" as "their governments are engaged in or tolerate "systematic, ongoing, and egregious violations of religious freedom." This includes India.
This year, USCIRF said that religious freedom conditions in India "continued their negative trajectory".
The government promoted Hindu nationalist policies resulting in systematic, ongoing, and egregious violations of religious freedom.
It particularly noted the passage of the "religiously discriminatory" Citizenship Amendment Act.
The report indicated that there was seeming police complicity in the Delhi riots.
Further, the report alleged that "government action including the acquittal of all individuals accused of demolishing the Babri Masjid mosque—as well as government inaction to address religious violence contributed to a culture of impunity for those promulgating hate and violence toward religious minorities.
USCIRF :
It is an independent, bipartisan, U.S. federal government commission created by the 1998 International Religious Freedom Act (IRFA) that monitors the universal right to freedom of religion or belief abroad.
USCIRF uses international standards to monitor religious freedom violations globally and makes policy recommendations to the President, the Secretary of State, and Congress.