Janaushadhi Diwas week : 1st March To 7th March 2022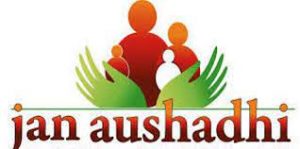 Janaushadhi Diwas week to be observed from 1st March to 7th March 2022.
Theme of 4th Janaushadhi Diwas: "Jan Aushadhi-Jan Upyogi"
Pharmaceuticals & Medical Devices Bureau of India (PMBI) is the implementing agency of Pradhan Mantri Bhartiya Janaushadhi Pariyojana (PMBJP).
All the districts of the country have been covered under the scheme.
Effective IT-enabled logistics and supply-chain systems for ensuring real-time distribution of medicines at all outlets have also been introduced.
Product basket of PMBJP presently comprises 1,451 drugs and 240 surgical instruments.
PMBJP:
It is a campaign launched by the Department of Pharmaceuticals of the Ministry of Chemicals and Fertilizers.
It seeks to provide quality medicines at affordable prices to the masses through special kendra's known as Pradhan Mantri Bhartiya Jan Aushadhi Kendra.
Initially launched in 2008, the scheme was rechristened in 2015.