Navroz : Parsi New Year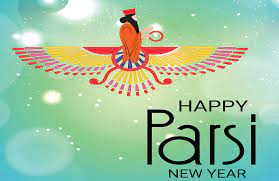 The Indian Parsi community is garnering attention as they celebrate Navroz on 16th August, a festivity that heralds the onset of the Persian New Year.
Navroz, also known as Nowruz or Parsi New Year, is a globally celebrated festival that heralds the arrival of spring and the rejuvenation of nature.
While Navroz is celebrated globally in March, India showcases a unique tradition due to the Parsis' observance of two calendars. In Maharashtra and Gujarat, states with a substantial Parsi population, vibrant Navroz celebrations take center stage.
However, the calendar intricacy results in Navroz being celebrated around 200 days later in India, specifically during August.
In India, Navroz is also known as Jamshed-i-Navroz, after the Persian King, Jamshed.