Jaya Verma Sinha : First Woman To Lead The Railway Board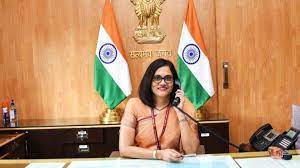 Jaya Verma Sinha has become the first woman to lead the Railway Board (in the Railway Board's 118-year history), the top decision-making body for India's Ministry of Railways.
The Ministry of Railways was founded in 1905; HQ: Rail Bhawan, New Delhi
It functions as the statutory authority for the Indian Railways, a monopoly in rail transport.
The Chairman and CEO of the Railway Board leads this organization.
In 1901, on the recommendations of the Sir Thomas Robertson Committee regarding the administration and working of the railways, an early version of the railway board was constituted.
It initially had three members.