Joint Actions In Afghanistan: China-Pakistan: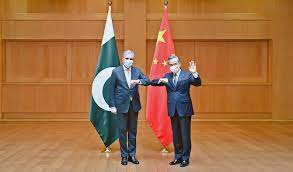 China and Pakistan have decided to launch Joint Actions in Afghanistan to stop the war-torn country from becoming a hotbed for terrorism.
The recent withdrawal of US troops from Afghanistan has been matched by the swift advance of the Taliban across the nation.
Joint Action: It has been outlined in five areas:
To avoid the expansion of war and prevent Afghanistan from falling into a full-scale civil war.
To promote the intra-Afghan negotiations between the government and the Taliban and establish "a broad and inclusive political structure".
To resolutely combat terrorist forces and push all major forces in Afghanistan to draw a clear line against terrorism.
To promote cooperation among Afghanistan's neighbours and to explore the construction of a platform for cooperation among them.
To closely work on international fora on the Afghan issue.