Justice Rituraj Awasthi : Chairperson Of 22nd Law Commission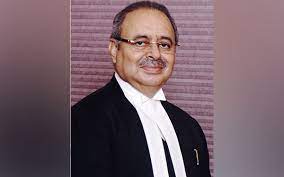 The Retired High Court Chief Justice Rituraj Awasthi has been appointed as the chairperson of the Law commission.
Law Commission of India is a non-statutory body and is constituted by a notification of the Government of India.
The Charter Act 1833 which was enacted by the British Parliament provided for the establishment of a Law Commission for consolidation and codification of Indian Laws.
In 1835, Lord Macaulay was appointed as Chairman of the First Law Commission.
The tenure of Law Commission is for three years.
The Law Commission shall, on a reference made to it by the Central Government or suo-motu, undertake research in law and review of existing laws in India for making reforms therein and enacting new legislations.
It shall also undertake studies and research for bringing reforms in the justice delivery systems for elimination of delay in procedures, speedy disposal of cases, reduction in cost of litigation etc.