13th Extension To The Justice Rohini Commission: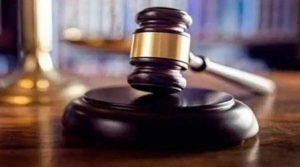 The Union Cabinet gave the 13th extension to the Justice Rohini Commission, to examine sub-categorisation of Other Backward Classes (OBCs) and submit its report by 31st January 2023.
The initial deadline to submit the commission's report was 12 weeks — by 2nd January, 2018.
The commission was set up on 2nd October, 2017 under Article 340 of the Constitution.
It was tasked with sub-categorisation of the Other Backward Classes (OBCs) and equitable distribution of benefits reserved for them.
In 2015, the National Commission for Backward Classes (NCBC) had recommended that OBCs should be categorised into extremely backward classes, more backward classes and backward classes.
NCBC has the authority to examine complaints and welfare measures regarding socially and educationally backward classes.
Commission's Terms of References:

To examine the uneven distribution of reservation benefits among different castes in the central OBC list.
To work out the mechanism, criteria, norms and parameters in a scientific approach for sub-categorisation within such OBCs.
To take up the exercise of identifying the respective castes/communities/sub-castes/synonyms for comprehensive data coverage.
To study and recommend correction of any repetitions, ambiguities, inconsistencies and errors of spelling or transcription.