Key Amendments Proposed In The Environment Protection Act: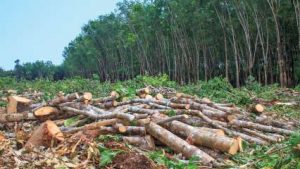 The Ministry of Environment, Forest and Climate Change proposed amendments in the Environment Protection Act, 1986.
Incidentally, the Environment Protection Act provisions will be in force for penal provisions of the single use plastic ban which has come into force recently.
The Ministry has proposed the decriminalisation of the existing provisions of the EPA, 1986 in order to weed out fear of imprisonment for simple violations.
It involves removal of imprisonment as a penalty for the "less severe'' contraventions.
However, serious violations of EPA which lead to grievous injury or loss of life shall be covered under the provision of Indian Penal Code.
Failure or contravention or non-compliance of the provisions of EPA such as submitting reports, furnishing information etc. will now be dealt by imposing a monetary penalty through duly authorised Adjudicating Officer.
Instead of imprisonment, the amendments propose the creation of an Environmental Protection Fund in which the amount of penalty imposed by the Adjudicating Officer after adjudicating the damage to the environment shall be remitted.
The Central Government may prescribe the manner in which the Protection Fund shall be administered.