Koilastila Gas Field : Bangladesh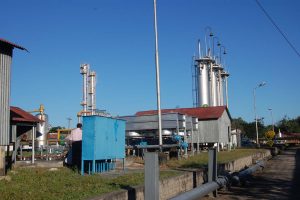 Bangladesh has discovered a new gas field with the capacity to produce 20 million cubic feet of gas per day (MMCFD) at the Koilastila Gas field.
Koilastila Gas Field is one of the five gas fields purchased from the Shell Oil company by Bangabandhu Sheikh Mujibur Rahman in 1975
So far 7 wells have been drilled in the Koilastila gas field of Sylhet Gas Fields Limited (SGFL).
The first gas field in Bangladesh was made in Sylhet in 1955.
Bangladesh currently produces 2370 MMCFD from its 26 commercial gas fields out of which 85 percent comes from the top 4 gas fields. Bibiyana Gas Field and Titas Gas field are its major locations for production of gas.
It is estimated that Bangladesh has a remaining gas reserve of 11 trillion cubic feet.