Ladakh's Wood Carving : GI Tag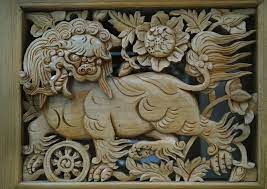 In a major recognition for Ladakh, its wood carving has been granted the Geographical Indication (GI) Tag.
Ladakh's wood carving has been known for its intricate designs and unique patterns.
The designs and unique patterns, are mostly inspired by Buddhist themes and motifs.
The wood carvings are made from local wood such as willow and apricot.
They are often used for decorating doors, windows, and other household items.
The unique form of wood carving which has received a GI tag is concentrated in the Wanla and Cjoglamasar districts of Leh.
The craft has a distinct cultural and religious influence.