Left Wing Extremism : Decline In Violence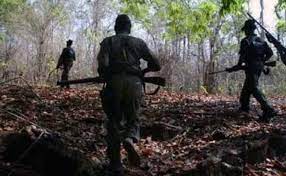 The Union Home Minister in a meeting said that for the first time in 4 decades, the number of deaths of civilians and security forces in Left Wing Extremism (LWE) came down under 100 in 2022.
Violence related to LWE had come down by 76% in 2022 as compared to 2010.
LWE organizations are the groups that try to bring change through violent revolution.
They are against democratic institutions and use violence to subvert the democratic processes at the ground level.
As part of the goal to ensure all-round development in LWE affected areas; construction of 11,811 km of roadways had been completed to improve road connectivity, 2,343 mobile towers had been installed during the last 8 years, 245 Eklavya Model Residential Schools had been sanctioned in 90 LWE-affected districts and 121 of them were now functional.
Left-wing Extremism:
The left-wing extremism (LWE) or Naxal insurgency in India originated in a 1967 uprising in Naxalbari, West Bengal by the Communist Party of India (Marxist).
They are the group of people who believe in the political theory derived from the teachings of the Chinese political leader Mao Zedong.
The Naxals strongly believe that the solution to social and economic discrimination is to overthrow the existing political system.