New Haj Policy: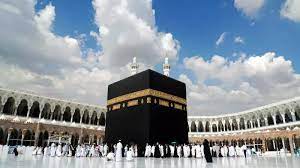 The ministry of Minority Affairs has announced a new Haj policy under which the application forms have been made available for free and the package cost per pilgrim has been reduced by Rs 50,000.
The reduction of Rs 50,000 comes primarily in the form of relaxation of norms for foreign currency ,earlier a Haj pilgrim had to submit the equivalent of 2,100 Saudi Riyal, amounting to approximately Rs 44,000, that was submitted to the Haj Committee for foreign exchange.
The Hajj is a religious pilgrimage to the holy city of Mecca in Saudi Arabia that is mandatory for all able-bodied Muslims who can afford it.
It is one of the Five Pillars of Islam and is considered a central part of Muslim religious life.
Ministry of Minority Affairs is the nodal ministry to conduct Haj pilgrimage in India.
Haj pilgrimage for the Indian Pilgrims is conducted either through Haj Committee of India (HCoI), which is a statutory organization under the administrative control of Ministry of Minority Affairs or through the Haj Group Organisers (HGOs) dully approved by Ministry.
Also, the Hajj pilgrimage is promoted by various religious organizations, Islamic cultural centers, and other government agencies.
India signed the Haj 2023 bilateral agreement with Saudi Arabia.
According to the agreement, a total of 1,75,025 Indian Haj pilgrims will be able to perform Haj, reportedly the highest in history.