India's First AI School : Kerala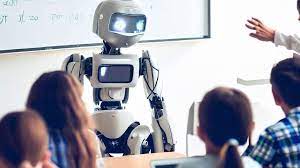 Kerala recently introduced India's first-ever AI (artificial intelligence) school.
India's First AI School was launched by Santhigiri Vidhyabhavan in Thiruvananthapuram, Kerala.
The establishment of this AI school is the result of a collaboration between iLearning Engines (ILE) USA and Vedhik eSchool.
The school's curriculum aligns with the National School Accreditation Standards, which are based on the New National Education Policy (NEP 2020).
The school's unique approach centres on deepening students' understanding of Artificial Intelligence (AI) and advanced technologies, enhancing their learning journey.
It seamlessly integrates AI components such as machine learning, natural language processing, and data analysis into various educational facets like curriculum design, personalised assessments, and student support.
It caters to students from 8 to 12 grade with various multifaceted support services.
They will get many benefits like support from a multitude of teachers, different test levels, aptitude tests, career planning, memory techniques and counselling.