Legal Aid Clinic : NCW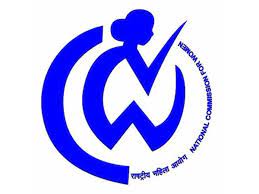 In a move to make legal aid more accessible for women, the National Commission for Women (NCW) in collaboration with Delhi State Legal Services Authority (DSLSA) has launched a legal aid clinic which will act as a single-window facility for resolving grievances of women by offering them free legal assistance.
NCW is also planning to set up similar legal services clinics in other State Commissions for Women.
Under the new legal aid clinic, counseling will be provided for walk-in complainants, women in distress will be given legal assistance, advice and information on various schemes of the National Legal Services Authority (NALSA)/ DSLSA, assistance in mahila jansunwai, free legal aid, hearings in matrimonial cases and other complaints registered with the Commission will be provided among other services.
About NCW:
Set up in 1992 under the National commission Act.
It was established to review the constitutional and legal safeguards for women.
It enjoys all the powers of a civil court.
It table reports to the central government, every year and at such other times as the commission may deem fit, reports upon the working of those safeguards.