Linking Of Credit Cards With The Unified Payments Interface: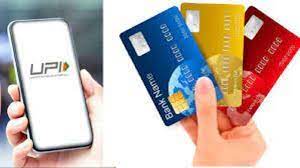 The Reserve Bank of India has proposed to allow the linking of credit cards with the Unified Payments Interface (UPI). So far, UPI could only be linked to debit cards and bank accounts.
The integration will first begin with the indigenous RuPay credit cards.
Both the RuPay network and UPI are managed by the same organisation – the National Payments Corporation of India (NPCI).
The linkage of UPI and credit cards could possibly result in credit card usage zooming up in India given UPI's widespread adoption.
The integration also opens up avenues to build credit on UPI through credit cards in India, where in the last few years, a number of startups like Slice, Uni, One etc. have emerged.
The move could also be a push to increase adoption by banking on UPI's large user base.