Input Tax Credit: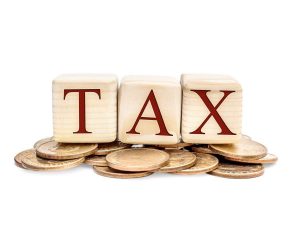 The CBIC (Central Board of Indirect Taxes and Customs) issued guidelines on blocking of tax credit by GST (Goods and Services Tax) field officers, saying that such blocking should be on the basis of 'material evidence' and not just out of 'suspicion'.
Input Tax Credit:
It is the tax that a business pays on a purchase and that it can use to reduce its tax liability when it makes a sale.
It means at the time of paying tax on output, one can reduce the tax that has already been paid on inputs and pay the balance amount.
Exceptions: A business under composition scheme cannot avail of input tax credit. ITC cannot be claimed for personal use or for goods that are exempt.
Composition Scheme is a scheme under GST which can be opted to get rid of tedious GST formalities.It can be opted by any taxpayer whose turnover is less than Rs. 1.5 crore.
New Guidelines:
It laid down some specific circumstances in which such ITC could be blocked by a senior tax officer.
These include availment of credit without any invoice or any valid document, or availing of credit by purchasers on invoices on which GST has not been paid by sellers.
The commissioner, or an officer authorised by him, not below the rank of assistant commissioner, must form an opinion for blocking of ITC only after "proper application of mind" considering all the facts of the case.
The government had introduced Rule 86A in GST rules in December 2019 giving powers to taxmen to block the ITC available in the electronic credit ledger of a taxpayer if the officer has "reasons to believe" that the ITC was availed fraudulently.
The reasons are to be on the basis of material evidence available or gathered in relation to fraudulent availment of input tax credit or ineligible input tax credit availed as per the conditions/grounds under sub-rule (1) of Rule 86A.
These guidelines have recommended monetary limits for the division of powers between commissions, joint commissioners, and assistant commissioners on blocking of the tax credit.
A deputy or assistant commissioner can block ITC up to Rs 1 crore, additional or joint commission above Rs 1 crore but not exceeding Rs 5 crore and principal commissioner or commissioner above Rs 5 crore.
In case an officer blocks the ITC under due procedure, the taxpayer will be informed about the action on the GST portal along with details of the officer who has blocked it.