MAARG Portal: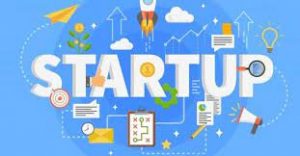 Department for Promotion of Industry and Internal Trade (DPIIT), Ministry of Commerce and Industry has launched a call for startup applications for registration on the Mentorship, Advisory, Assistance, Resilience and Growth (MAARG) portal.
MAARG portal is the National Mentorship Platform by Startup India.
It is a one-stop platform to facilitate mentorship for startups across diverse sectors, functions, stages, geographies, and backgrounds.
Key Features:
Mentorship programs for ecosystem enablers
Mobile-friendly user interface
Recognition for contributing mentors
Video and audio call options
Phases: The MAARG Portal is being operationalized in three phases:
Phase I: Mentor Onboarding

Successfully launched and executed, 400+ expert mentors are onboarded across sectors.

Phase II: Startup Onboarding

DPIIT is launching the onboarding of startups on the MAARG Portal with effect from 14th November 2022.

Phase III: MAARG Portal Launch and Mentor Matchmaking

Final launch where the mentors will be matched to the startups DPIIT has initiated onboarding process of startups under Phase II.