Mahila Samman Savings Certificate 2023: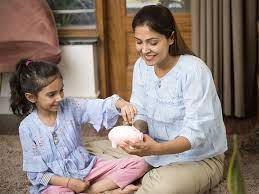 Mahila Samman Savings Certificate (MSSC) 2023 has been notified.
It is a one-time small savings scheme for women to commemorate celebrations of 75 years of Independence.
It will be made available for a two-year period up to March 2025.
It will be under the Ministry of Women and Child Development.
The small saving certificate will have a fixed interest rate of 7.5% for two years.
The deposit can be made in the name of a woman or a girl child.
The maximum deposit amount has been kept at ₹2 lakhs and the scheme will have a partial withdrawal facility as well.
Application for opening an account under the scheme can be made by a woman for herself or by the guardian on behalf of a minor girl.
Any number of MSSC accounts can be opened by a woman, or in the name of a minor girl by the guardian, subject to the maximum limit of Rs 2 lakh.
The Government has notified 7.5% interest on deposits in an MSSC account.
The interest will be compounded on a quarterly basis and credited to the account.
The notification said that the deposit shall mature on completion of two years from the date of the deposit.
The eligible balance may be paid to the account holder on an application in Form-2 submitted to the accounts office on maturity.