Maputo Protocol : Contributed Towards Africa's Progress In Gender Equality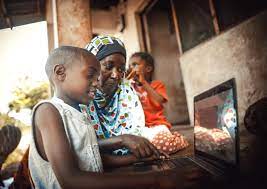 There has been some progress on gender equality in African countries due to the Maputo Protocol, but it has been uneven, according to a new report.
The Protocol has a target of universal ratification in Africa by 2028.
However, with just five years until the target year, there are still 12 countries that are yet to ratify this important legal instrument.
There is an urgent need for Botswana, Burundi, Central African Republic, Chad, Egypt, Eritrea, Madagascar, Morocco, Niger, Somalia and Sudan to renew their commitments and ratify the Maputo Protocol in order to deliver on their promises to the women and girls in their countries.
Maputo Protocol:-
It is an International human rights document for the protection of women and girls in Africa.]
Adopted in July 2003, in Mozambique, by: African Union (AU).
Of the 55 member states, 44 have ratified or acceded to the Protocol.
Objective of the Protocol requires the African States to eliminate all forms of discrimination and violence against women in Africa and to promote equality between men and women.
It is a comprehensive legal framework that holds the African government to account in the event of a violation of women's rights.
It also gives women the right to take part in political processes, social and political equality with men, improved autonomy in their reproductive health decisions, and an end to female genital mutilation.