Tilapia Aquaculture Project: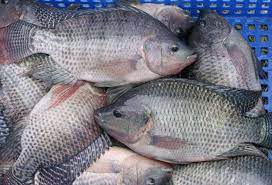 Inspired by Pradhan Mantri Matsya Sampada Yojana (PMMSY), the Technology Development Board (TDB) has extended support to the Tilapia Aquaculture Project with Israeli Technology.
Technology Development Board (TDB) is a statutory body under the Ministry of Science and Technology.
The term aquaculture broadly refers to the cultivation of aquatic organisms in controlled aquatic environments for any commercial, recreational or public purpose.
The breeding, rearing and harvesting of plants and animals takes place in all types of water environments including ponds, rivers, lakes, the ocean and man-made "closed" systems on land.
Purposes:

Food production for human consumption,
Rebuilding of populations of threatened and endangered species,
Habitat restoration,
Wild stock enhancement,
Production of baitfish, and
Fish culture for zoos and aquariums.
Tilapia:
Tilapia, also dubbed aquatic chicken, has emerged to be one of the most productive and internationally traded fish foods in the world.
The culture of tilapia has become commercially popular in many parts of the world and due to its quick growth and low maintenance cultivation, it was dubbed aquatic chicken.
Tilapia is tolerant of a variety of aquaculture environments, it can be farmed in brackish or salt water and also in pond or cage systems.