MCA 21 Version 3.0: Digital Corporate Compliance Portal: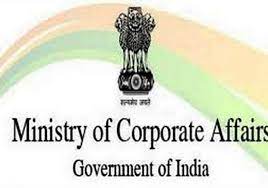 The government launched the first phase of the latest update to its digital corporate compliance portal, Ministry of Corporate Affairs (MCA) 21 Version 3.0.
It will help in improving the Ease of Doing Business in India. India ranked 63rd out of 190 countries in Ease Doing Business 2020: World Bank Report.
It will leverage the use of the latest technologies to further streamline the Corporate Compliance and stakeholders' experience.
MCA 21 has been part of Mission Mode projects of the Government of India.
MCA21 Version 3.0 is part of the 2021 Budget announcement.
MCA21 is the online portal of the Ministry of Corporate Affairs (MCA) that has made all company-related information accessible to various stakeholders and the general public. It was launched in 2006.
The entire project is proposed to be launched within the Financial Year 2021-22 and will be data analytics and machine learning-driven.
The MCA21 V3.0 in its entirety will not only improve the existing services and modules but will also create new functionalities like e-adjudication, compliance management system, advanced helpdesk, feedback services, user dashboards, self-reporting tools, and revamped master data services.
It comprises a revamped website, new email services for MCA Officers, and two new modules, namely, e. Book and e. Consultation.
It is designed to fully automate all processes related to the proactive enforcement and compliance of the legal requirements under the Companies Act, 1956, New Companies Act, 2013 and Limited Liability Partnership Act, 2008.
This will help the business community to meet its statutory obligations.