Lakshadweep Development Authority (LDA):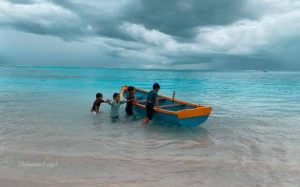 Discontent is simmering in the Lakshadweep group of islands over the creation of a Lakshadweep Development Authority (LDA) by the new administrator Praful Khoda Patel
Mr. Patel, a BJP leader and former Home Minister of Gujarat, is the first political appointee as Administrator, a post mostly held by retired civil servants.
Islanders have pointed out that the legislation is out of sync with the social and environmental realities of the archipelago.
The creation of the Lakshadweep Development Authority (LDA), with extensive powers, including eviction of landowners, is widely read as having been pushed by the real estate lobby and against the interest of the islanders.
Hundreds of islanders have written to the administrator demanding the withdrawal of the proposed regulation, which makes provision for the

orderly and progressive development of land in both urban and rural areas and to preserve and improve the amenities thereof;
grant of permission to develop land and for other powers of control over the use of land;
conferring additional powers in respect of the acquisition and development of land for planning.