Mobile Monitoring Software (NMMS) App And Area Officer Monitoring App: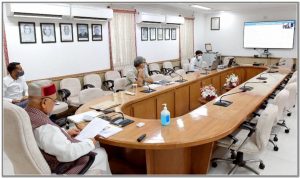 Union Minister of Rural Development launched National Mobile Monitoring Software (NMMS) app and the Area officer monitoring App.
The NMMS App permits taking real-time attendance of workers at Mahatma Gandhi NREGS worksites along with a geotagged photographs, which will increase citizen oversight of the program besides potentially enabling processing payments faster.
Area Officer Monitoring App facilitates them to record their findings online along with time-stamped and go-coordinate tagged photograph for all the schemes of Deptt of Rural Development- Mahatma Gandhi NREGS, PMAYG, PMGSY.
This would also enable not only better record keeping of inspections by field and supervisory officials but also facilitate analysis of the findings for better program implementation.