Daily Current Affairs for Government Exams:
Today Current Affairs: 22nd June 2020 for UPSC IAS exams, State PSC exams, SSC CGL, State SSC, RRB, Railways, Banking Exam & IBPS, etc
Contents:
The secrecy of the ballot is the cornerstone of free and fair elections.:
Saansad Adarsh Gram Yojana(assesment)
Madhesis oppose new Nepal rule
Controversy in Assam regarding Chaolung Sukapha who founded the Ahom kingdom.:
Garib Kalyan Rojgar Abhiyaan:
Intercropping:
Other important current affairs:
1. The secrecy of the ballot is the cornerstone of free and fair elections.: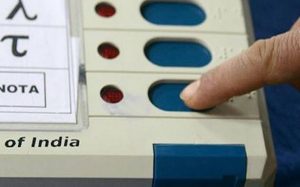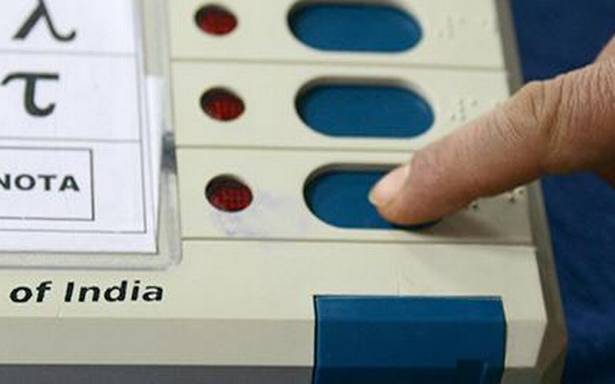 The Supreme Court has held in a judgment that Secrecy of ballot is the cornerstone of free and fair elections.
Key highlights of the judgment:
Section 94 of the Representation of the People Act upholds the privilege of the voter to maintain confidentiality about her choice of vote.
The principle of secrecy of ballots is an important postulate of constitutional democracy. The choice of a voter should be free and the secret ballot system in a democracy ensures it.
Even a remote or distinct possibility that a voter can be forced to disclose for whom she has voted would act as a positive constraint and a check on the freedom to exercise of the franchise.
However, a voter can also voluntarily waive the privilege of non-disclosure. The privilege ends when the voter decides to waive the privilege and instead volunteers to disclose as to whom she had voted. No one can prevent a voter from doing. Nor can a complaint be entertained as to why she disclosed for whom she voted.
The judgment came on an appeal against the Allahabad High Court decision, setting aside the voting of a no-confidence motion in a Zila panchayat in Uttar Pradesh in 2018.
A no-confidence motion or vote of no-confidence or a no-trust vote can be sought to express that there is no longer confidence in the government.
Allahabad HC found that some of the panchayat members had violated the rule of secrecy of the ballot.
The SC referred to Section 28(8) of the Uttar Pradesh Kshetra Panchayat and Zila Panchayat Adhiniyam, 1961, and ordered a re-vote of the motion within the next two months, by the secret ballot system.
This provision states that a motion of no confidence shall be put to vote in the prescribed manner by secret ballot.
2.Saansad Adarsh Gram Yojana(assessment):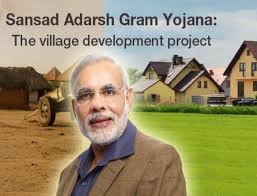 Recently, a study by the Ministry of Rural Development has observed that the Saansad Adarsh Gram Yojana (SAGY) has not been able to achieve the desired objectives and failed to make a significant impact.
The study was conducted as part of the Fifth Common Review Mission (CRM) for "independent assessment" of the progress of various programs and schemes of the Rural Development Ministry.
The study was conducted by a team comprising retired bureaucrats, academics and research organizations, etc.
The team visited around 120 villages, in 21 districts across eights states
Findings:
Low selection of Panchayats: Since the launch of the scheme only 1,855-gram panchayats have been selected across five phases, with only seven in Phase 5.
Lack of Interest and Funds: Model villages under the scheme are hit by a lack of interest and funds. In many SAGY villages, the MPs did not give any significant funds from Members of Parliament Local Area Development Scheme (MPLADS).
Lack of Political Will: The concept of SAGY has not percolated down to field officials due to a lack of accountability and political will.
Issues with Declaration: Even villages declared as Adarsh Grams in some districts were found yet to be declared Open Defecation Free.
Limited Impact: In some cases, where MPs have been proactive, some infrastructure development has taken place, but the scheme has not made any perceptible impact.
Low Convergence of MGNREGA with MPLAD: Lesser convergence of Mahatma Gandhi National Rural Employment Guarantee Act (MGNREGA) with MPLAD was observed in few villages.
Rural Roads: The study expressed concern over the quality of roads constructed under schemes of state governments and maintenance of rural roads under central Pradhan Mantri Gram Sadak Yojana (PMGSY).
Positive Impact: Progress of work was better in the Gram Panchayats where the MP has taken a keen interest and allocated substantial amounts from MPLAD.
Saansad Adarsh Gram Yojana:
SAGY is a village development project which was launched on 11th October 2014 on the birth anniversary of Jai Prakash Narayan.
Goal: Under the Yojana, Members of Parliament (MPs) are responsible for developing the socio-economic and physical infrastructure of three villages each by 2019, and a total of eight villages each by 2024.
3. Madhesis oppose new Nepal rule: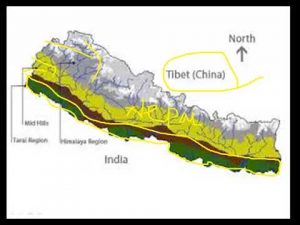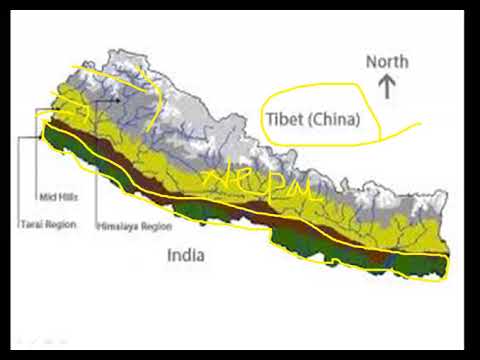 Nepali opposition party leaders have opposed the planned changes in the existing citizenship rules that will most notably affect the families in Nepal's plains also known as the Madhes region where cross-border kinship with India is common.
However, the government defends its move by citing India's citizenship rules to justify the amendments the Nepalese govt has brought.
The Bill seeks to amend the country's Citizenship Act that would require a foreign woman married to a Nepali national to wait seven years for naturalized citizenship.
It includes seven rights that a foreign woman married to a Nepali national can exercise until she acquires citizenship certificates.
Lack of a citizenship certificate will not bar them from running any businesses and earn, use and sell any fixed and movable assets, make profits through businesses, and get involved in transactions of the property of any kind.
Madheshi:
The Madheshi are residents of the Terai region in the south of Nepal at the foothill of the Himalayas on the border with India in Bihar.
The Madhesis have castes and ethnicity similar to Bihar and eastern UP, with frequent inter-marriages between families on either side of the border.
They believe these changes will introduce uncertainty and tension in society and families.
Critics have termed the charges as racially motivated.
The move to amend the citizenship act comes days after the Nepal government completed the process of redrawing the country's political map through a Constitutional amendment, incorporating three strategically important Indian areas, a move that could severely jolt relations with New Delhi.
These include- Kalapani, Limpiyadhura and Lipulekh.
4.Controversy in Assam regarding Chaolung Sukapha who founded the Ahom kingdom.: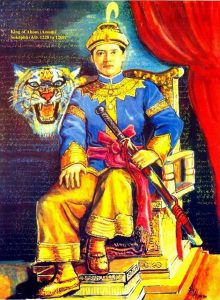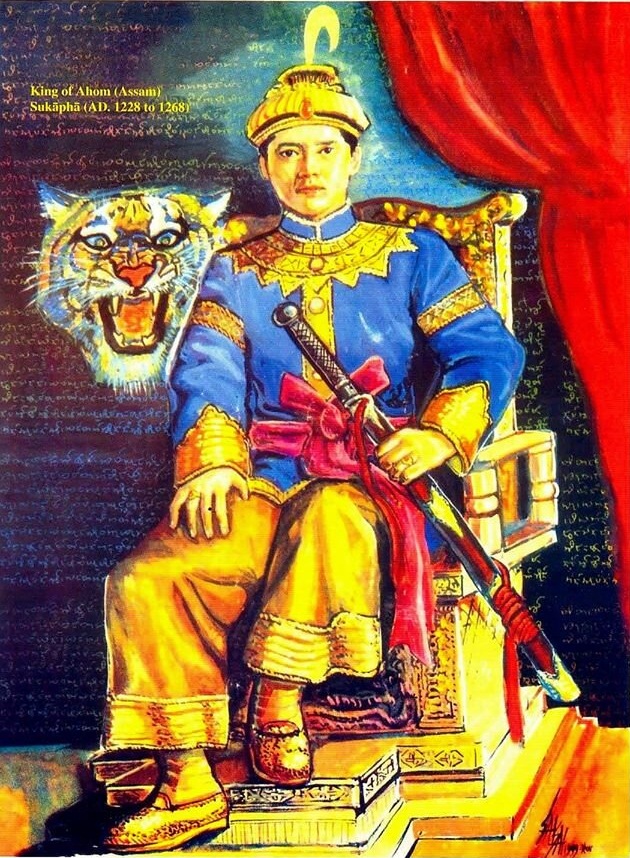 Recently, there has been a controversy in Assam regarding Chaolung Sukapha who founded the Ahom kingdom.
Amidst the ongoing India-China border tension, he has been repeatedly referred to as a Chinese invader.
Chaolung Sukapha:
He was a 13th-century ruler who founded the Ahom kingdom that ruled Assam for six centuries.
The Ahoms ruled the land till the province was annexed to British India in 1826 with the signing of the Treaty of Yandaboo.
Sir Edward Gait, in his book 'A History of Assam', wrote that Sukapha is said to have left a place called Maulung (Burma which is now known as Myanmar) in 1215 AD with eight nobles and some people.
He and his people reached Brahmaputra valley and in 1235 AD, finally settled in Charaideo in upper Assam.
Sukapha established his first small principality in Charaideo, sowing the seeds of further expansion of the Ahom kingdom.
Ahoms:
They created a new state by suppressing the older political system of the bhuiyans (landlords).
The Ahom state depended upon forced labour.
Those forced to work for the state were called paiks.
Ahom society was divided into clans or khels. A khel often controlled several villages.
Ahoms worshipped their own tribal gods but instead of imposing their own language, religion and rituals on communities living in Assam, they accepted the Hindu religion and the Assamese language.
However, the Ahom kings did not completely give up their traditional beliefs after adopting Hinduism.
Ahom society was very sophisticated. Poets and scholars were given land grants and theatre was encouraged. Important works of Sanskrit were translated into the local language.
Historical works, known as buranjis, were also written, first in the Ahom language and then in the Assamese.
Most of the Sukapha's people were men who later married women from communities living in Assam.
Intermarriage also increased assimilation processes.
Significance:
Sukapha successfully assimilated different communities and tribes.
He developed very amicable relationships with the tribal communities of Assam especially the Sutias, the Morans and the Kacharis.
He is widely referred to as the architect of 'Bor Asom' or 'Greater Assam' because he consolidated power, culture, and religion in the region and managed to group a diverse mix of people in such a politically sensitive region crisscrossing South Asia and South-East Asia.
Assam celebrates 'Asom Divas' on 2nd December every year to commemorate Sukapha and his rule.
6.Garib Kalyan Rojgar Abhiyaan: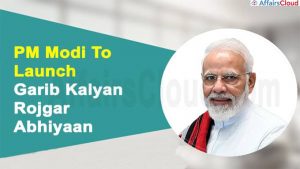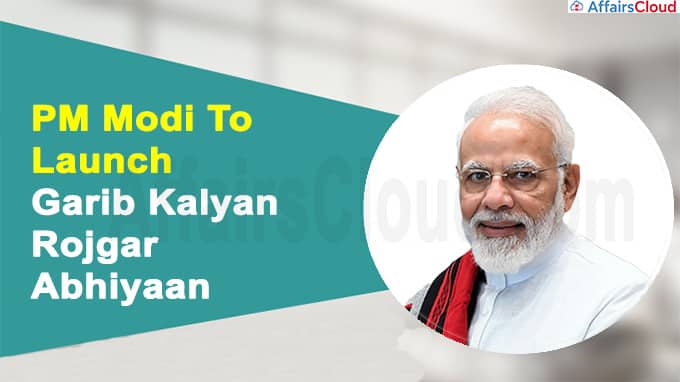 Prime Minister Narendra Modi launched the mega 'Garib Kalyan Rojgar Abhiyaan' aimed to boost livelihood opportunities in rural India amid the ongoing Covid-19 crisis.
The first priority of the scheme is to meet the immediate requirement of workers who have gone back to their districts by providing them with livelihood opportunities.
The focus is also on rural citizens.
It is a focused campaign of 125 days across 116 districts in six states to work in mission mode.
Public works worth 50,000 crore rupees to be carried out under the scheme.
It includes focused implementation of 25 different types of work to provide employment and to create a durable infrastructure.
The villages will join this program through the common service centers and Krishi Vigyan Kendras.
Implementation of the scheme:
The scheme will be a coordinated effort by 12 different ministries including rural development, Panchayati Raj, Road transport and highways, mines, drinking water and sanitation, environment, railways, petroleum and natural gas, new and renewable energy, border Roads, Telecom and agriculture.
Post-COVID-19 lockdown, maximum migrant workers have returned to these six states.
These districts are estimated to cover about 2/3 of such migrant workers.
The chosen districts include 27 aspirational districts.
The jobs selected in the campaign will enable proper utilization of the strength and skill of people. It will also enable the government to convert Covid crisis into an opportunity.
The campaign will contribute towards the provision of modern facilities, such as internet connectivity, laying of optic fiber cables, to increase internet speed in villages, so that children in villages are able to study and learn like those in cities.
7.Intercropping: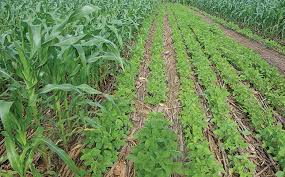 Kerala government is planning to modify specific laws that govern the plantation sector to allow the management to intercrop food crops with cash crops such as tea, coffee, cardamom, and rubber.
Laws that need modification include the Kerala Land Reforms Act, Kerala Grants and Leases (Modification of Rights) Act, and Kerala Land Utilisation Order.
Need:

To break its dependency on food imports from neighboring States.
To guard against possible food protectionism by large-scale producers by opening up plantations for farming edibles.

Plantations encompassed 8 lakh hectares in Kerala. An amendment of the law would free up an estimated 2 lakh hectares for inter-cropping.
The proposed modification would also permit plantations to diversify into dairy and poultry farming.
It would spur investment in precision farming characterized by high yield food crops, reduced use of toxic pesticides, chemical fertilizers, and water.
The Kerala Agriculture University had zoned Kerala into 23 agro-climatic sectors.
It had suggested that oranges, apples, avocados, grapefruit, and winter vegetables as ideal intercrop for high altitude tea plantations in regions such as Munnar.
In rubber growing regions, the cultivation of rambutan, mangosteen and other tropical fruits in small plots interspersed among the trees has been suggested.
It had also suggested jack fruit as shade trees in tea, coffee, and cardamom plantations.
Intercropping:
It is the cultivation of two or more crops simultaneously on the same field.
The main goal is to produce a greater yield on a given piece of land by making use of resources of ecological processes that would otherwise not be utilized by a single crop.
There are different approaches to intercropping such as:

Mixed intercropping – two or more crops are planted in a mix without a distinct row arrangement.
Row intercropping – two or more crops are planted in distinct rows.
Relay intercropping – two or more crops are grown at the same time as part of the life cycle of each i.e. a second crop is sown after the first crop has been well established but before it reaches its harvesting stage.
Strip intercropping – growing two or more crops at the same time in separate strips wide enough apart for independent cultivation.
Other important current affairs:
1. Primatologists have observed that the Gee's golden langur (Trachypithecus geei), endemic to the semi-evergreen and mixed-deciduous forests straddling India and Bhutan, induce stillbirth of babies killed inside the womb of females, besides practicing infanticide.
Scientific Name: Trachypithecus geei.
Distribution: The geographic range of golden langurs is limited to Assam, India, and neighboring Bhutan where they live year-round.
Habitat: Golden langurs occupy moist evergreen and tropical deciduous forests as well as some riverine areas and savannas in Assam and Bhutan.
Colour: Their hair ranges from dark golden to creamy buff and their faces are black and hairless except for a long pale beard. It has been noted that their fur changes colors according to the seasons.
Conservation Status: In 2003, they were considered endangered by the IUCN Red List, and listed as Appendix I on the CITES website.
2. Recently, the Punjab government has set up a three-member Civil Services Board (CSB) for transfers and postings of the Indian Administrative Service (IAS) officers in the state.
The CSB is headed by the Chief Secretary of a state and has senior most additional chief secretary or chairman, Board of Revenue, Financial Commissioner, or an officer of the equivalent rank and status as a member.
The CSB provides for the state to follow the Centre's guidelines on giving a fixed tenure of at least two years for cadre officers.
If anyone recommends the transfer of the officers before the completion of tenure, then the board will examine and affect it. The final authority in this regard is the Chief Minister.
3. India-based pharma company Hetero announced it has received both manufacturing and marketing approval for the investigational antiviral drug Remdesivir, from the Drug Controller General of India (DCGI) to treat Covid-19 patients.
Hetero's generic version of Remdesivir will be sold under the brand name COVIFOR in India soon. The approval of 'COVIFOR' (Remdesivir) can prove to be a game-changer given its positive clinical outcomes.
The drug Remdesivir has been granted approval by DCGI for the treatment of suspected or laboratory-confirmed cases of Covid-19 in adults and children, hospitalized with severe symptoms of the infectious disease.
Pharma company Hetero is one of India's leading generic pharmaceutical firms and the world's largest producer of anti-retroviral drugs.
Barely a day earlier, another India-based pharma firm Glenmark Pharmaceuticals launched antiviral drug Favipiravir, to be sold under the brand name FabiFlu, for the treatment of patients with mild to moderate Covid-19 symptoms.
4. A study by the Indian Institute of Astrophysics (IIA) which detected the presence of singly ionized fluorine for the first time in the atmospheres of hot Extreme Helium Stars makes a strong case that the main form of these objects involves a merger of a carbon-oxygen (CO) and a Helium (He) white dwarf.
An extreme helium star or EHe is a low-mass supergiant that is almost devoid of hydrogen, the most common chemical element of the universe.
There are 21 of them detected so far in our galaxy.
The origin and evolution of these Hydrogen deficient objects have been shrouded in mystery.
Since there are no known conditions where stars devoid of hydrogen can be formed from molecular clouds, it is theorized that they are the product of the mergers of helium-core and carbon-oxygen core white dwarfs.
Extreme helium stars form a sub-group within the broader category of hydrogen-deficient stars.
The latter includes cool carbon stars like R Coronae Borealis variables, helium-rich spectral class O or B stars, population I Wolf–Rayet stars, AM CVn stars, white dwarfs of spectral type WC, and transition stars like PG 1159.
5. Southern separatists have seized control of Yemen's island of Socotra in the Arabian Sea, deposing its governor and driving out forces of the Saudi-backed government.
Socotra or Soqotra, located between the Guardafui Channel and the Arabian Sea, is the largest of four islands in the Socotra Archipelago.
The island of Socotra constitutes around 95% of the landmass of the Socotra archipelago.
The territory is officially part of It sits at the mouth of the Gulf of Aden and lies some 240 kilometers east of the coast of Somalia and 380 kilometers south of the Arabian Peninsula.
In 2008 Socotra was recognized as a UNESCO World Heritage Site.
The Southern Transitional Council (STC) declared self-rule in the south in April, complicating U.N. efforts to forge a permanent ceasefire in a war that has separatists and the government fighting as nominal allies in a Saudi-led coalition against the Houthi group, who control the north.
6. Giant sheets of tarpaulin (tarps) are being used to cover Presena glacier in northern Italy to slow melting caused by global warming.
It is a part of the conservation project (undertaken by Italian firm Carosello-Tonale) which was launched in 2008 at that point, only 30,000 sq meters of the glacier was covered.
Covering of the Glacier:

Tarpaulin sheets (tarps) are being laid over 1,00,000 sq meters of the Presena glacier.
Rs. 34,091 tarpaulin sheets will be sewn together once they are stretched over the snow to keep warm air out. Bags of sand are used to weigh them down.
This six-week process is repeated every year once the ski season is over and summer begins in full force.
A ski season is a period when skiing, snowboarding, and other alpine sports are viable in an alpine resort.
The process of removing the protective tarps will begin in September and will take six months.

Tarpaulin Sheets:

Tarpaulin is a large sheet of strong, flexible and water-resistant material, often coated and made of plastics such as polyethylene.
7. The International Day of Yoga (IDY) is observed on 21st June.
The theme for the year 2020 is 'Yoga for Health – Yoga at Home', which takes into account the social distancing measures announced by most countries amid the Covid-19 pandemic.
Proposed by India:

The idea of DIY was proposed by India during the opening of the 69th session of the United Nations General Assembly (UNGA), held in 2014.
The UN proclaimed 21st June as IDY by passing a resolution in December 2014.
The first Yoga Day celebrations in 2015 at Rajpath in New Delhi created two Guinness World Records.
It was the world's largest yoga session with 35,985 people.
84 nationalities participated in it.