Engineer's Day: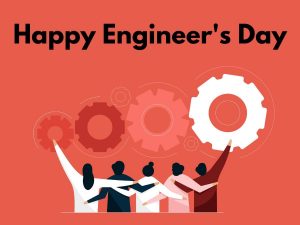 Every year on 15th September, India along with Sri Lanka and Tanzania celebrate National Engineer's day to recognise and honour the achievements of the great engineer Mokshagundam Visvesvaraya.
The day is observed to commemorate the great work of engineers and to encourage them for improvement and innovation.
It is different from the World Engineers' Day celebrated annually by UNESCO on 4th March.
About Mokshagundam Visvesvaraya:
Born in Karnataka in 1861, he studied Bachelor of Arts (BA) from the University of Mysore and then studied civil engineering from the College of Science in Pune and went on to become one of the most eminent engineers in the country.
He was an engineering pioneer of India whose genius reflected in harnessing of water resources and building and consolidation of dams across the country.
His work was becoming so popular that the Government of India sent him to Aden (Yemen) to study water supply and drainage systems in 1906-07.
He designed a project based on his study which was implemented in Aden.
He served as the Chief Engineer of Mysore State in 1909 and as the Diwan of the princely state of Mysore in 1912, a position he held for seven years.
As the Diwan, he made an immense contribution towards the overall development of the state.
He was knighted as a Knight Commander of the British Indian Empire by King George V for his contributions to the public good in 1915.
He was an Engineer who had planned the Indian Economy in 1934.
He was awarded an Honorary Membership of London Institution of Civil Engineers for an unbroken 50 years.
He was conferred India's highest honour, the Bharat Ratna in 1955.
He died in 1962 in Bengaluru, Karnataka.