Network Planning Group (NPG):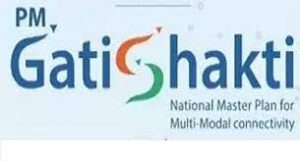 The Network Planning Group (NPG) held its 20th meeting on June 2022 at Udyog Bhawan, New Delhi.
It was chaired by the Special Secretary, Logistics Division, Department for Promotion of Industry and Internal Trade (DPIIT) and saw active participation from member ministries/departments including MoRTH, MoCA, MoR, MoPSW, MoP, DoT and Niti Ayog.
The forum saw senior officials from these ministries deliberate on various agendas on logistic capacities and PM GatiShakti.
Prime Minister launched PM GatiShakti NMP for multi-modal connectivity on 13th October, 2021. Implementation framework includes Empowered Group of Secretaries (EGOS), Network Planning Group (NPG) and Technical Support Unit (TSU) with required technical competencies.
NPG consists of heads of the network planning wing of respective infrastructure ministries and it will assist the Empowered Group of Secretaries (EGOS), which is headed by the cabinet secretary.
EGOS consists of secretaries of 18 ministries as members and Head of Logistics Division, under the DPIIT, as member convenor.
NPG will clear the projects as all infrastructure projects would have to come here.